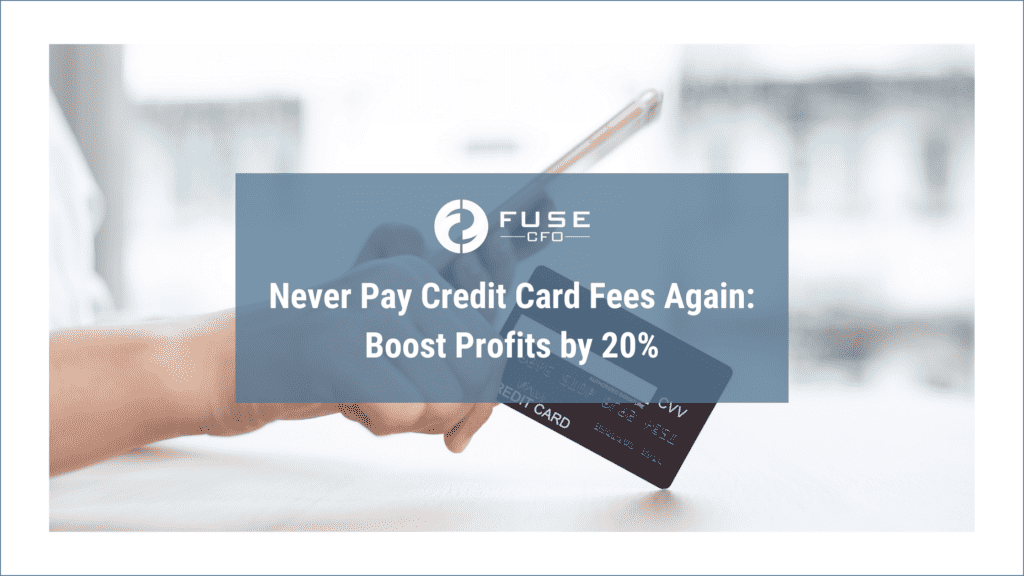 When your business earns money, you want to keep it. Sounds simple. However, you are likely giving away more of it than you realize. If your customers pay by credit card then you're giving 3% to Visa and MasterCard. This may sound small, but the average business has a profit margin of just 15% of sales. So giving away 3% (of sales) starts to hurt: It's equal to 20% of your profit!
Here's an Alternative Solution
I know what you are thinking: you rely on those credit cards to get paid. Isn't that 3% the cost of doing business? Maybe, but there are better (and cheaper!) options.
The absolute best solution is the Automated Clearing House (ACH). An ACH is an interbank service that transfers funds without checks or credit cards. You are likely already using these in your everyday life. Have you ever permitted a company to withdraw money from your personal account to pay monthly bills? Companies use ACH to get paid for mortgages, car loans, utility bills, and HOAs dues. Flip the script and begin receiving money this way, too. Here's a tip: If you charge customers at least $10 per transaction, ACH is the cheapest, easiest, and most efficient way to get paid.
How To Use ACH To Your Advantage
For those using QuickBooks, you can leverage Intuit's Intuit Payment Network (IPN). When you send your customers invoices out of QuickBooks, they can select a link to pay by direct debit from their checking account. This is no different than an e-check or ACH. The transaction fee may be as low as $1.00.
Looking Beyond QuickBooks
There are other ACH providers to choose from. regardless of your service, you will save a substantial amount of money by choosing ACH over credit cards. Here are a few options for you to choose from.
Payment Depot: They support ACH payments and credit cards. There is a monthly subscription of $79 plus 1% of your transactions (but never more than $10 per transaction). In other words, if you receive $100,000 through an ACH transaction, it'll cost you just $10, not $1000 (which is 1%). Another benefit of Payment Depot is that it has no long-term contract that will bind you, and it comes with 24-7 customer support.
Square Invoices: Unlike Payment Depot, Square Invoices can be used for free. There are subscriptions available, and the most expensive one is just $20. The processing fee for ACH transactions is also 1%, but there is no cap. You will pay 1% regardless of the amount. They allow unlimited invoices, track your invoices, and have good reporting.
GoCardless: The name says it all. GoCardless is solely an ACH processor and is especially good for businesses that offer subscription services or receive regularly recurring payments. GoCardless has a 1% transaction fee capped at $2.50. (There is an additional transaction fee of 0.3% for payments over $1000.) Other than the transaction fee, the service is entirely free.
Ultimately, QuickBooks to other ACH options can really pay off. Whether it's the low-cost structure of Payment Depot, the free invoicing from Square, or the subscription-friendly GoCardless, there's something out there for every business. Don't forget to check out others like Melio and Bill.com too. Even Zelle, Venmo and PayPal can be configured to help you keep your transaction costs low. The key is to pick one that feels easy to use and fits your budget. Once you find the right match, you will save money with each payment.
Get in Touch with FuseCFO
We aim to help you maximize your business's profits and growth potential. Schedule a free business analysis with us so that we can learn more about your business. Get started today, and let our experience be your competitive edge.